Another month, another round of serious fun in the German speaking DACH league!
We had a field of 16 players starting in 4 groups with the top 2 of each entering the quarterfinals. The Swedish decks had a nice variety from spice to spike. Notable is that the Mono Green deck is without any power and made it to our final, squashing (or should I say stomping over?) – a lot of full powered decks. Is a creature that regenerates when you try to stomp it enough to stop these forces of nature or will it be lost in the Mazes of Ith? Maybe the stars will tell you the winner of this match-up… Enjoy 🙂
You can see all deck photos after joining the Facebook group and clicking on the Google sheets link. As usual we present the top 2 decks and the video of the final below.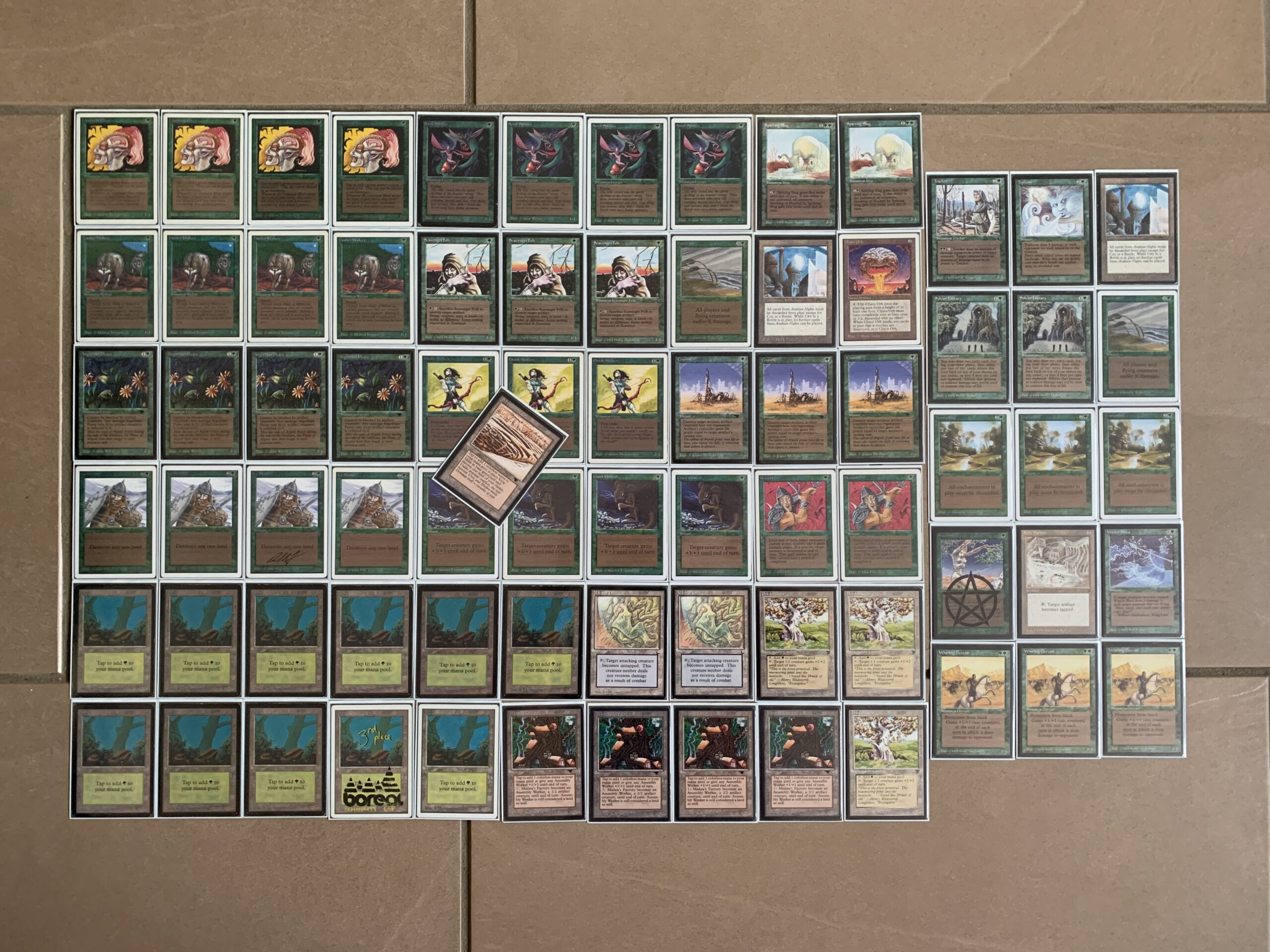 Mario Huddl's Mono Green above vs. Meddling Maxe's BRw Troll Disco below.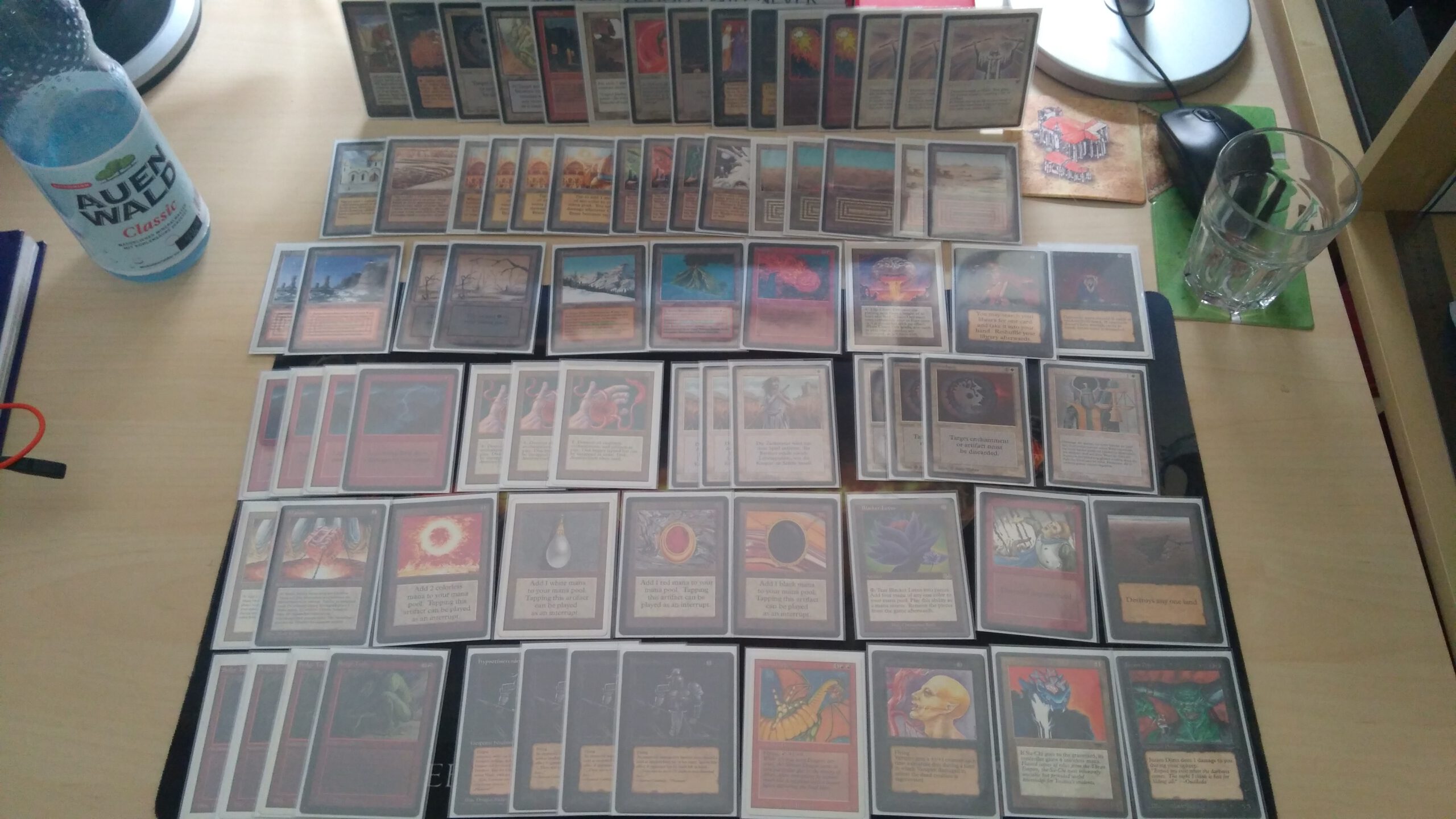 If you haven't noticed, Meddling Maxe is playing with customized sleeves – I recommend to zoom in. Video embedded below.
See you in our league next month! ***** Bis zur nächsten deutschen OS Liga! *****