Last weekend the Hanseatic Oldschool Tournament 18 took place in Hamburg. This regular and much smaller tournament is the opportunity for our local people to meet and play. The format was Atlantic and after a debacle with an X point Serra and Sengir flyer deck, I wanted to use my regular UBW Deadguy Ale deck again. Still being dissapointed by my weak performance in Kiel (X-Point), I thought maybe I can still change a few things to bring Serra Angel into my Deadguy Ale. Serra is usually stronger when compared to Sengir, but as my deck focuses on black, it is more difficult to cast. It also dies to Terror while Sengir doesn't. Therefore I went with a last minute change, removing the Orders and a Sengir with two Serra and a bit more mana to cast the flyers reliably. This is how my deck looked: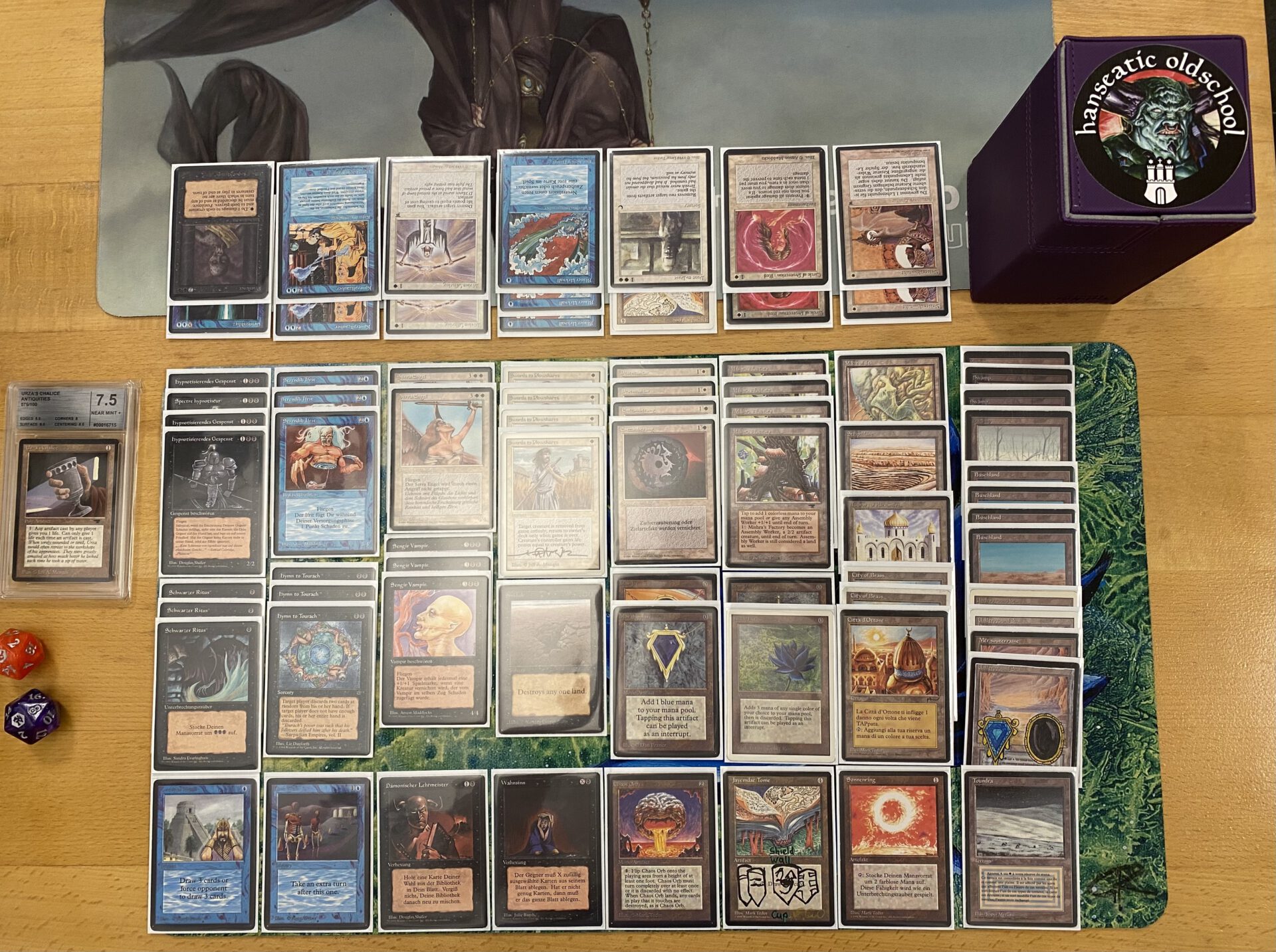 Not to spoil you the tournament, I can clearly state I was very happy with my play and draws and had a lot of fun with the cool Hamburg community. Maybe also drinking a few glasses of Japanese Whiskey sponsored by Albert helped my plays. 😀
Serra was good but not much better than Sengir. Maze was Amazing to slow down opponents. I'm happy with the deck, even with 61 cards (did you count? 😉 ). The sideboard might needs some tweaks, but depends on the meta anyway.
Pictures are shared on the Facebook post here.
And here is the full stream. Make sure to use the chapter markers!
Join us for the next HOT! Follow Hanseatic OS on Facebook or in my event calendar.