The Hanseatic Oldschool community invited for tournament 16 (HOT 16), requesting players to bring their Swedish decks for 5 rounds of fun. This is my regional playgroup so I was happy to see that we can player regularly again.
There are usually quite a few player with their own brews or spicy stuff, but I wasn't opting at spice this time. I decided to play the UWb Skies (I often refer to it as UW flyer) deck again that brought me a great 2nd place at Martin's Shield wall cup last year and is nearly a copy of the Summer Derby finalists. So my expectations were high, even though that I was not in a really good shape for best plays.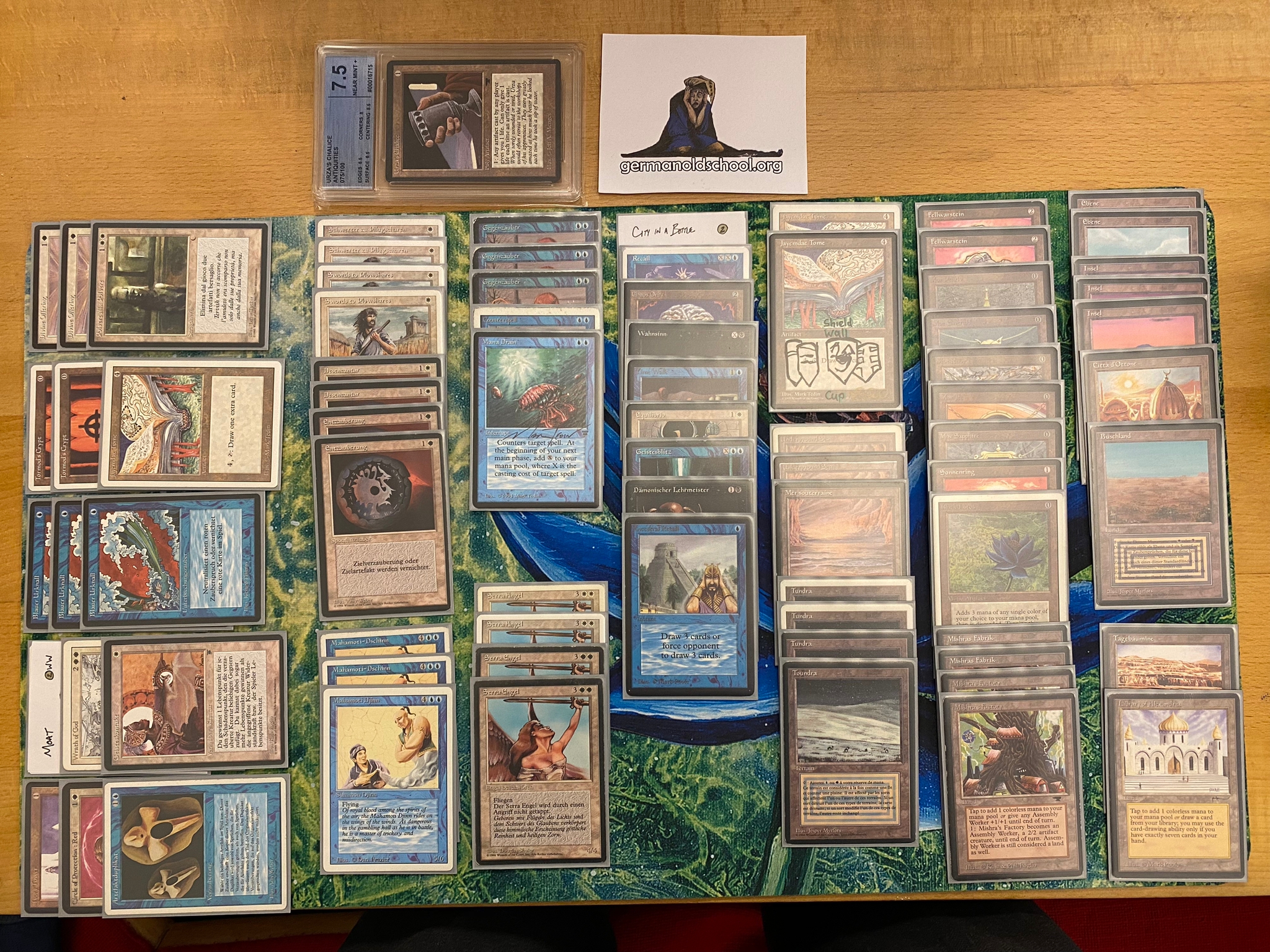 But before I go into details about the outcome, please find the videos of one match for each Swiss round below. Enjoy watching – especially the first match with Albert's newly altered deck in a medieval theme. All the cards are full Swedish legal and were altered professionally by Anders Schmidt (AS). Difficult to recognize some of them on video but in person they are amazing and clearly identifiable.
WordPress was bugging but the videos are embedded now. Enjoy watching all five matches. 🙂
Second is my match against Lei.
Third round is Ricardo against HOT 15 winner Andy.
Fourth round was a bit more spicy, but the deck was actually not doing bad. Tilmann played Leprechaun mixed with Enchantress!
Last and final round 5 is the match of the two top ranked players Albert and Lei. Deck photos are below.
Now that you've watched my match, I think you're ready for my pain: unlucky draws and minor mistakes, e.g. playing Mishra's Factory instead of a second blue source to counter the second Erhnam Djinn lead to an average overall draw and overall middle place. 😮 Anyway I'm in the mood for another deck the next time!
Albert wrote a short report and added all deck pics and some photo impressions from our event. You can find it on the official Hanseatic Oldschool FB page.
Last but not least the deck pics of the top 2: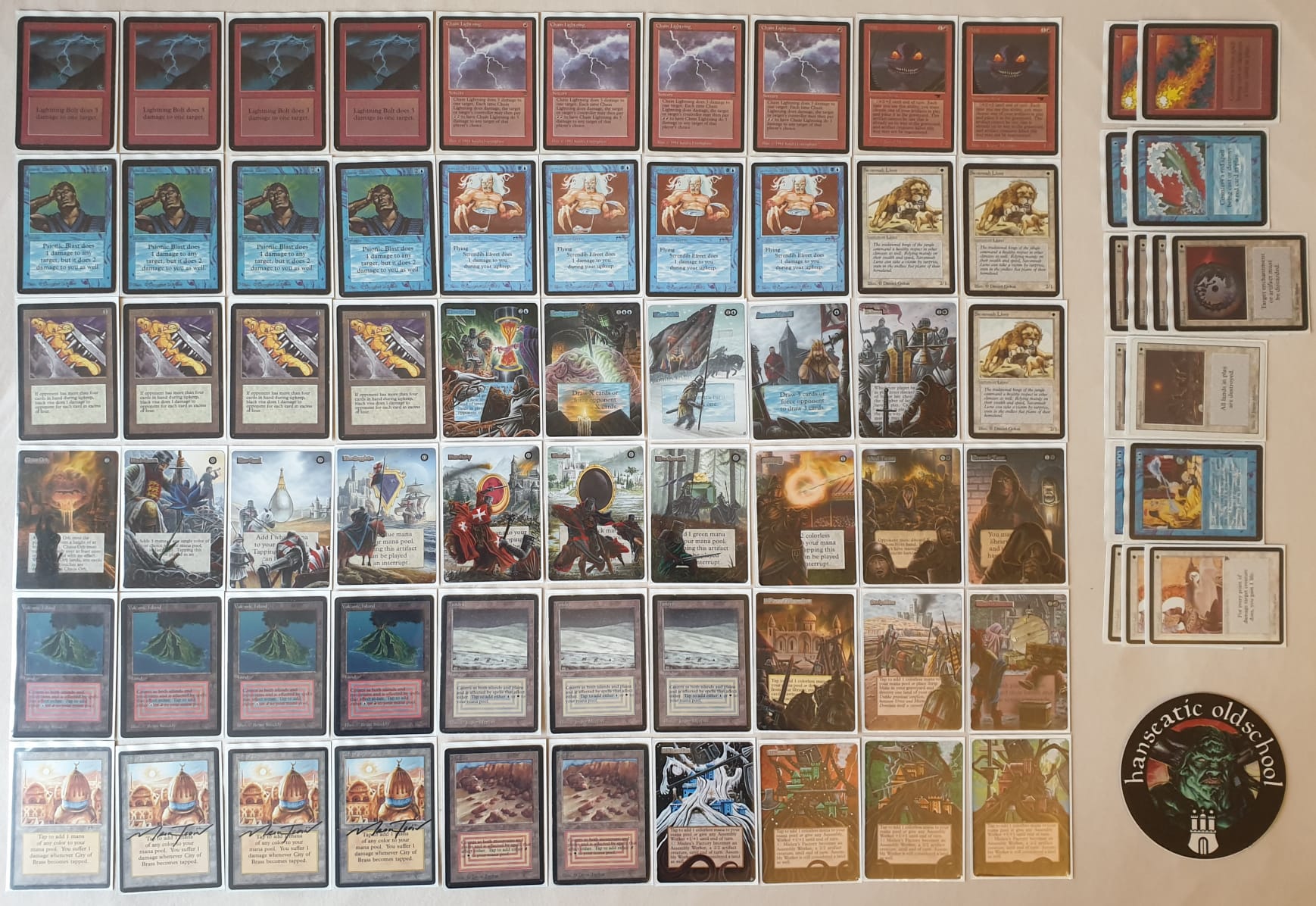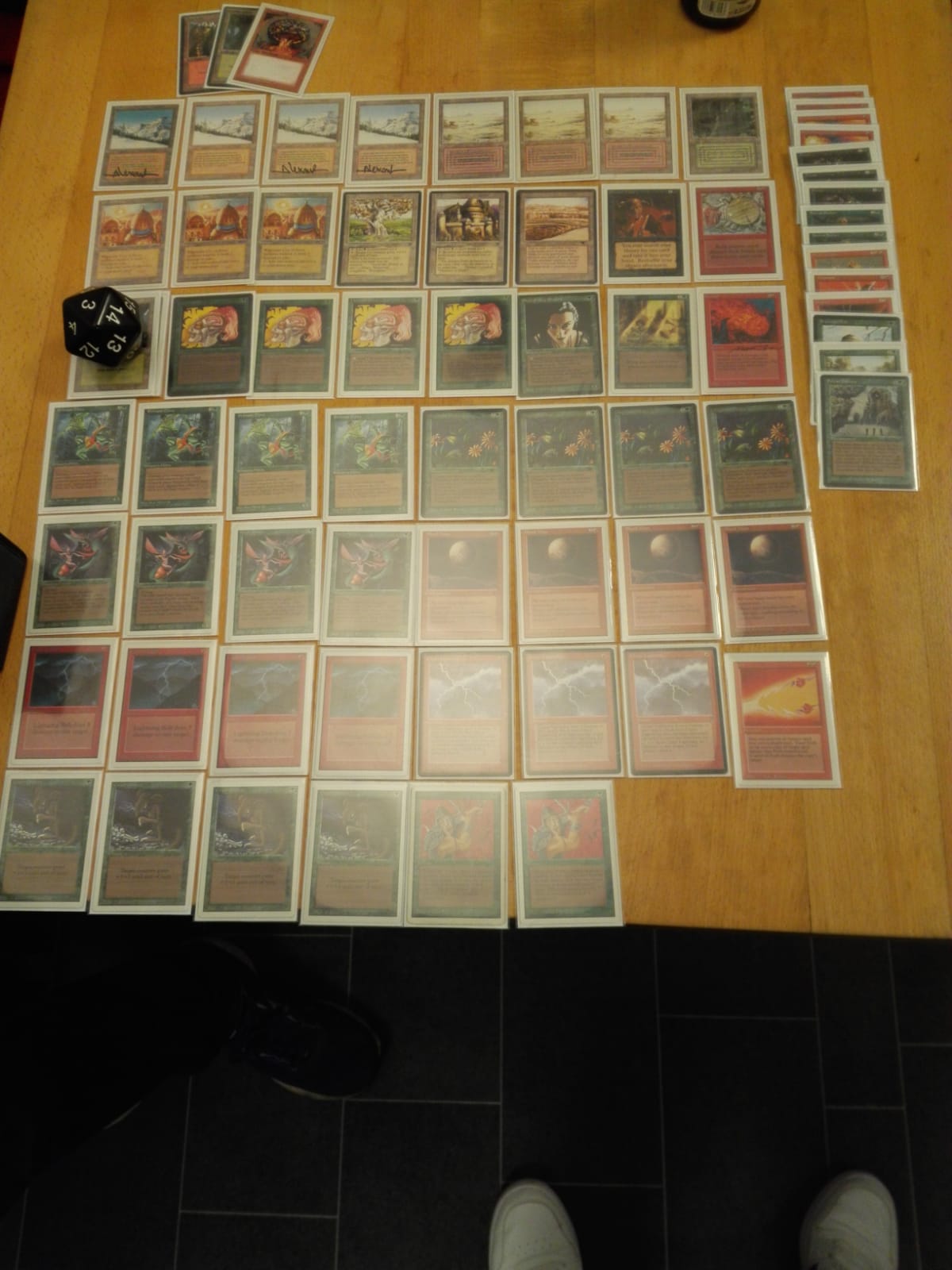 Hope you like'd it and see you at the next old school tournament!