As the new Cup for this year was announced, I realized I never published the report for the first cup. So here it is – written in June 2022!
My local community Hanseatic Oldschool organized the Merchant Ship Cup last weekend, offering two events to play: one "fun" event on Friday and the serious event on Saturday.
Side event on Friday
Format ABU + 1 Expansion ARN, ATQ, LEG or DRK.
As we had to select one Swedish expansion and it was an unlikely though still an interesting idea that someone would take the city-in-a-bottle, it was time to play Kird-Ape and Ghazban Ogre ! I mixed the powerful creatures with Scryb Sprites and burn, burn, burn. Looked like a fun idea, in reality the deck screwed up completely. I got really unlucky with my draws. I even lost to a Howling Mine, Winter Orb and Black Vise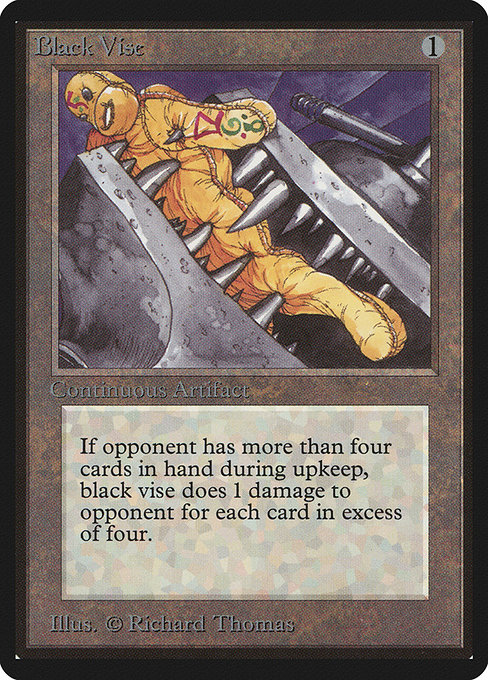 lock that my deck would usually not care about and I even had my own Black Vise out. I hindsight I should have played with my newly acquired Mox Ruby and Emerald. Anyway- it was bad luck!
Photo of my Deck on Friday – RG Aggro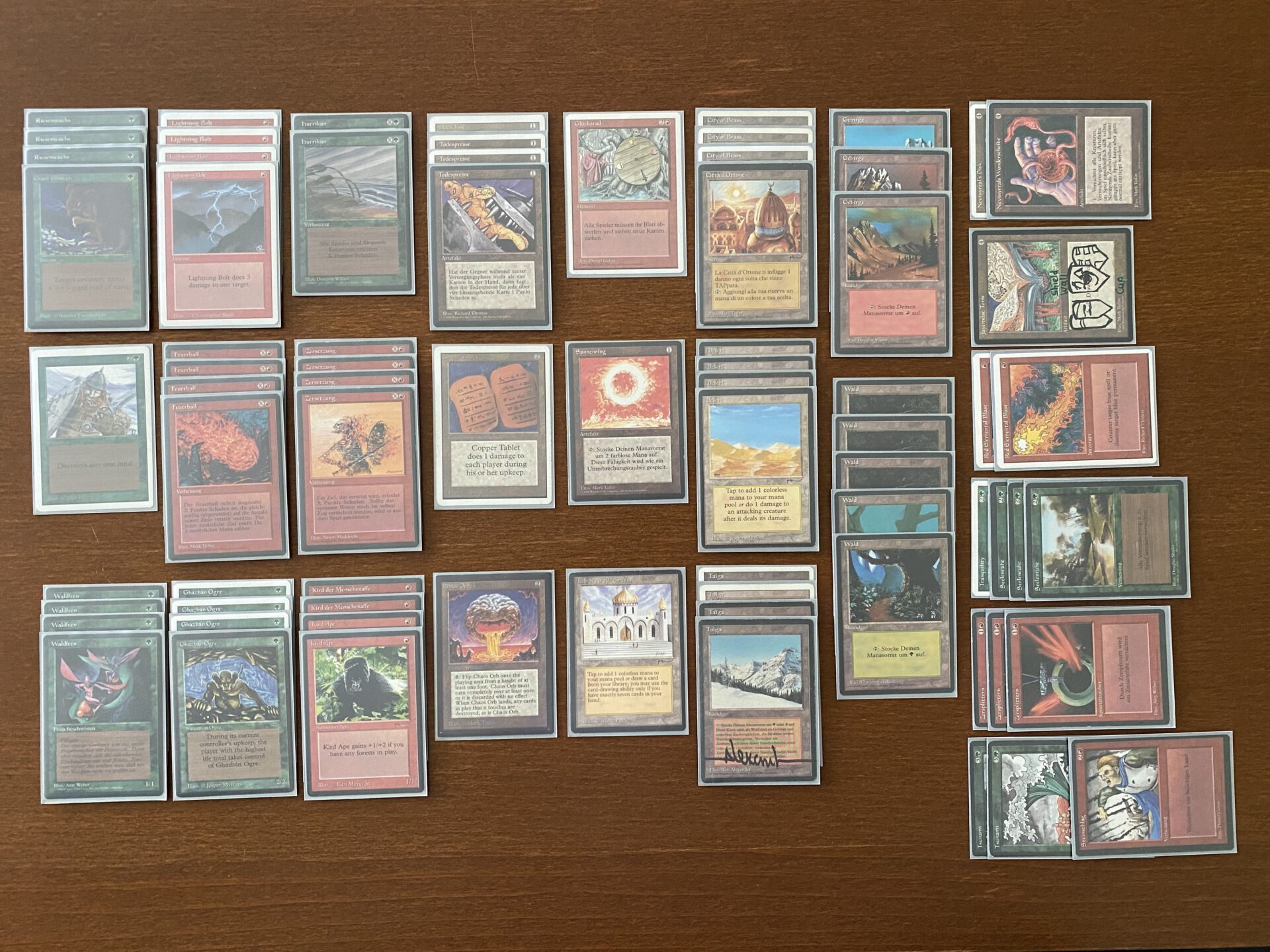 Video stream of the side event 2022
Main event on Saturday
The main event was played Swedish with reprints and ICE allowed, but no proxies. So after the poor performance during the side event, my hope was on my full powered 5c LionBurn deck that performed quite well in the current league. Well it was nearly full powered, I received the last 3 Moxen (pearl, Ruby, Emerald) from Mitja on site, but I'm still missing the Timetwister. For the tournament I played a Braingeyser main instead and increased the Divine Offering by one in the SB. I also changed the Fireballs to Disintegrates as I expected less weenies and more Trolls.
My 5c LionBurn deck: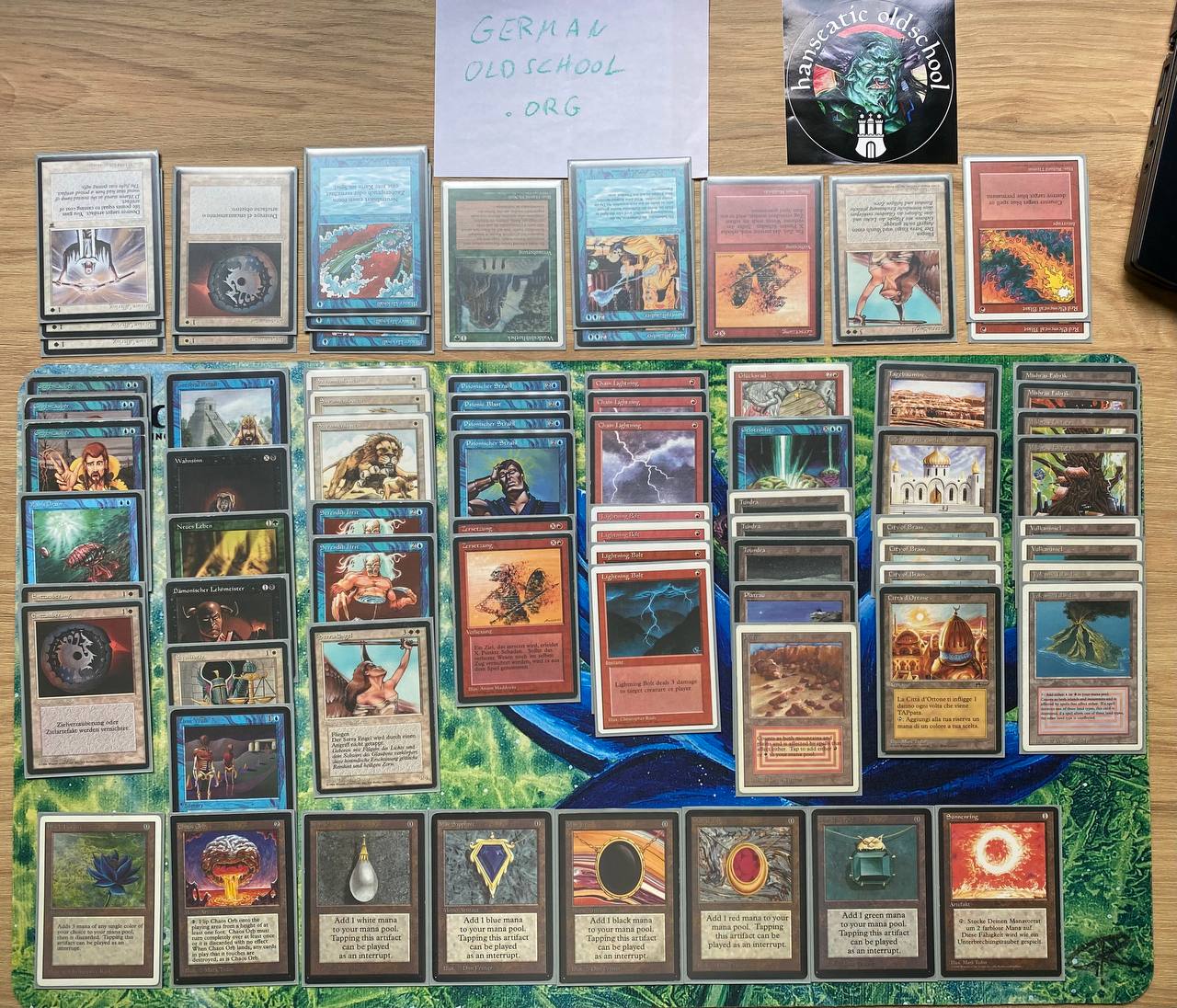 Have you noticed I upgraded my Mox Proxies to real ones? 8)
Video of the main event including finals:
And what can I tell, it was great! I ended up just behind the top 8 and was quite happy with my plays and deck.
Unfortunately I didn't finish writing match summaries, so I have to refer to Albert's report on Facebook for more memories:
Friday: https://www.facebook.com/101885304892472/posts/557121522702179/
Saturday: https://www.facebook.com/oldschool.mtg.hamburg/posts/pfbid02x96CRnGRrMtNrnremYtKwgZ8nLV6kXv3YdF4fqQ7uvcrQpi7Tq5aU5gvYcs99jJMl
The Merchant Ship Cup 2023 is now set and sign-up is open. Details can be found here: https://germanoldschool.org/event/hanseatic-merchant-ship-cup-2/
Hope to see you there this year!