To make it easy for players in the Winter Derby 2022, the league was also going for Atlantic as the months format of choice.
My own deck was Deadguy Ale and not running well. I will spare you details on my matches. 🙁 Nevertheless I share my deck pic here: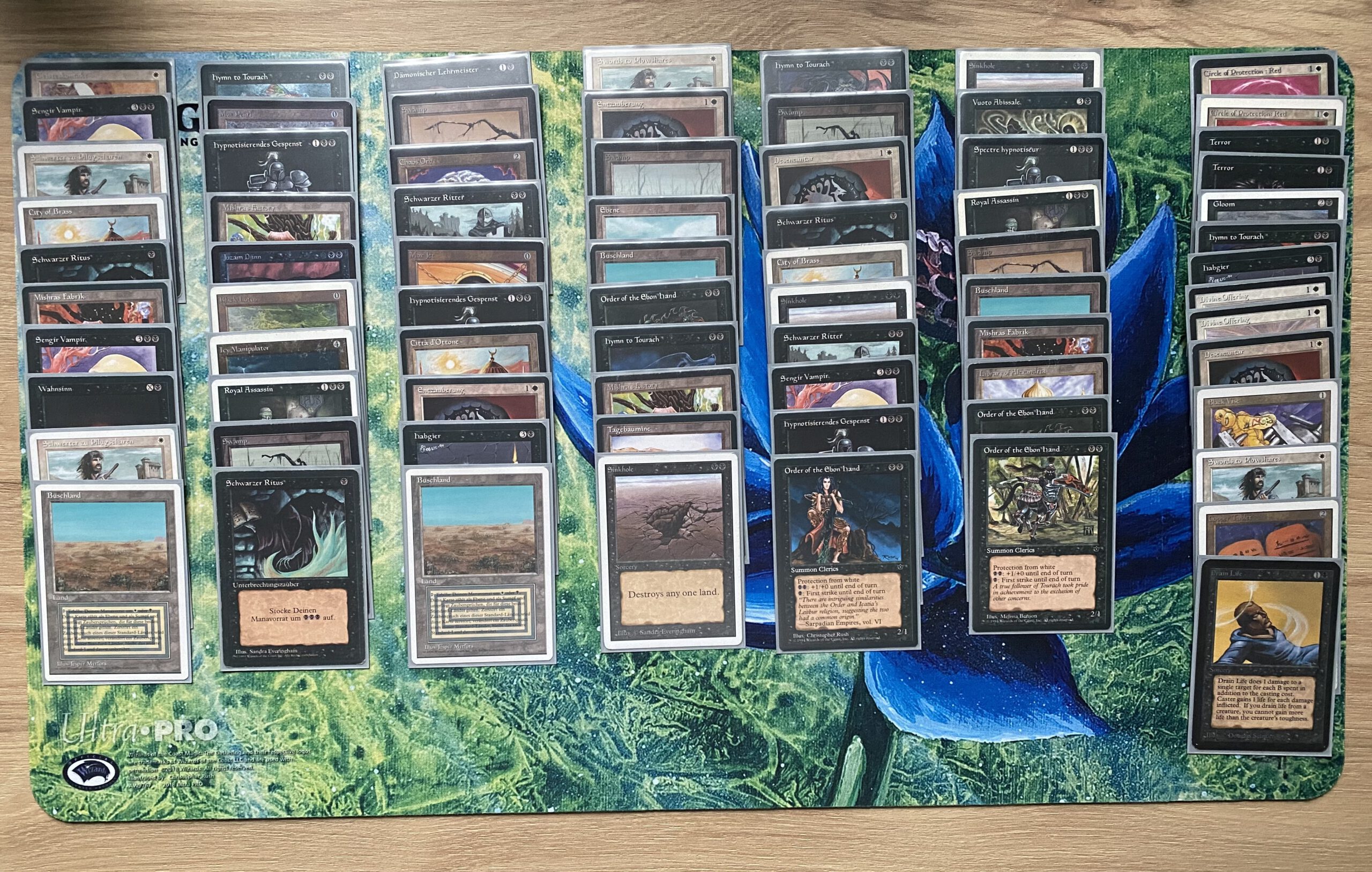 In the final was again Mario, this time playing 4c Atog. His opponent was Thomas who played "Ramp the Orgg".
Mario's deck has very interesting alterations (pics are below the video) but the list itself is quite normal, featuring [scrylink]atog:atq[/scrylink], [scrylink]lions:leb[/scrylink], cheap artifacts and burn spells. It is also fully powered.
Thomas' deck looked very fun and I must say – I always wanted to have [scrylink]orgg:fem[/scrylink] in my deck, too! Two [scrylink]shivan-dragon:2ed[/scrylink], two [scrylink]derelor:fem[/scrylink], [scrylink]mana-vault:2ed[/scrylink], burn, and the P9 completing this super interesting deck. It must be the dream of all kids playing magic!
Now let's just watch the January final together: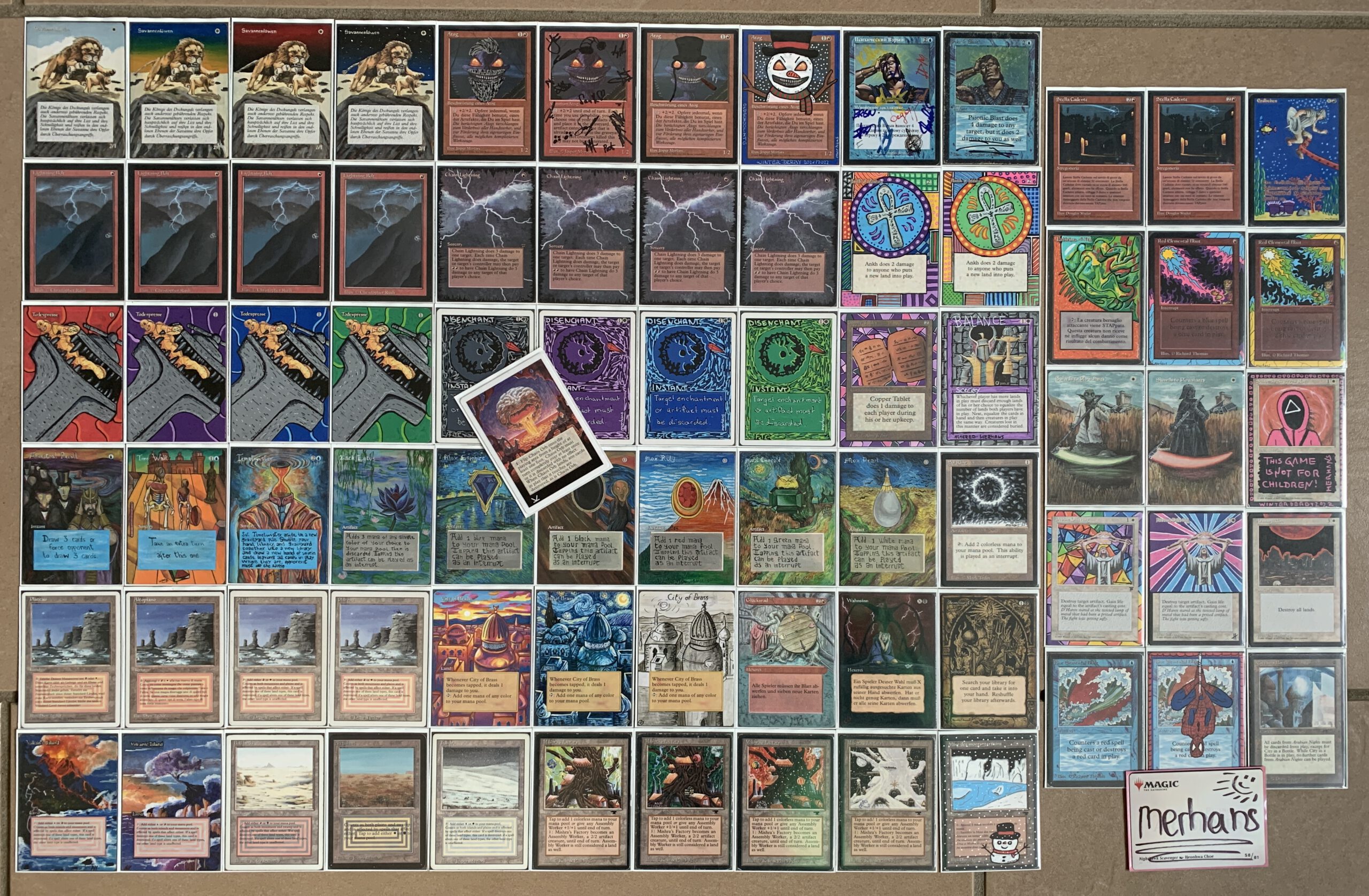 Decks: Mario's 4c Atog above, Thomas "Ramp the Orgg" below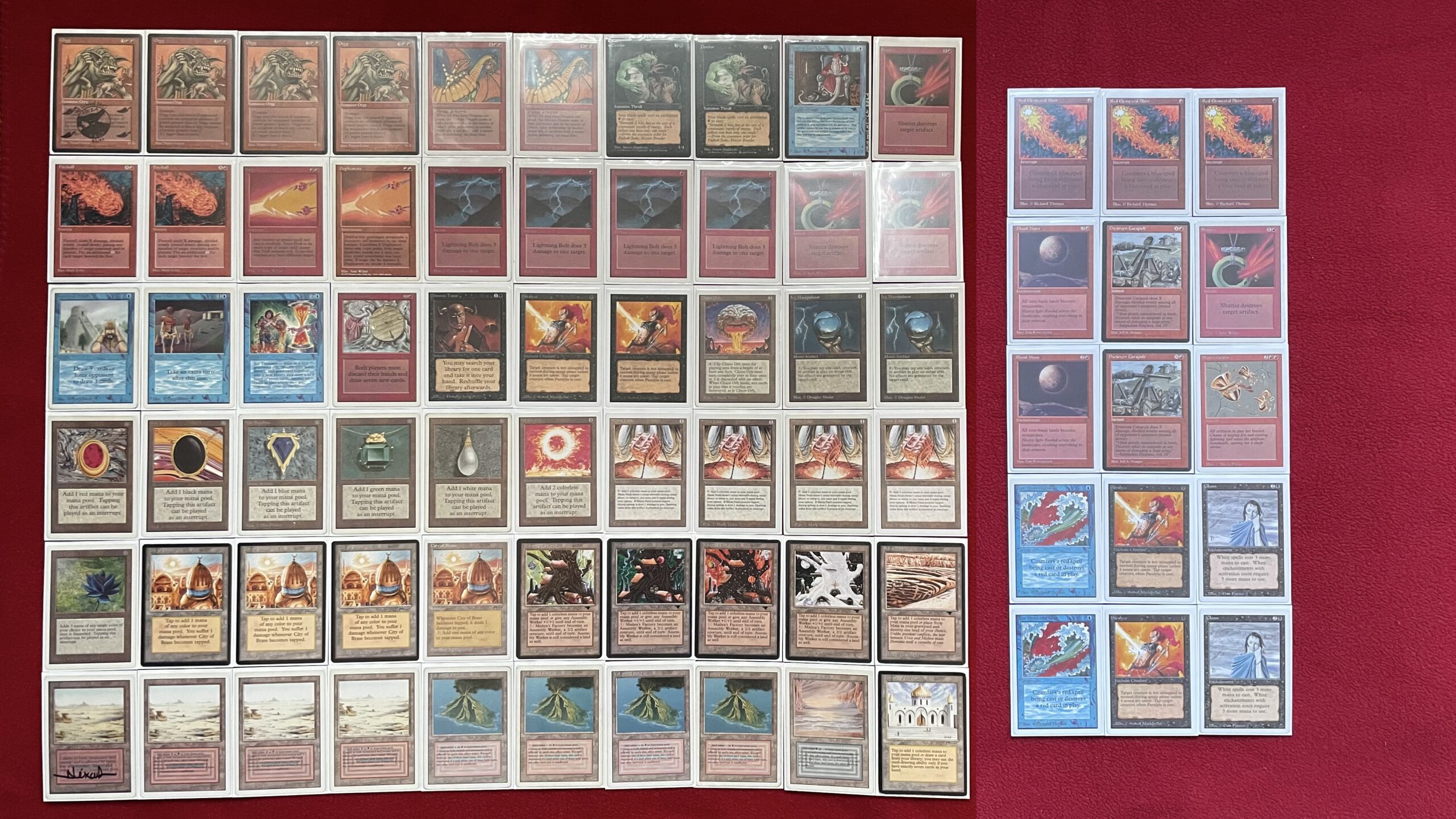 I hope you enjoyed the video and see you in our league – registration for March is still open. 🙂
D A CH league: https://www.facebook.com/groups/431622253688351/